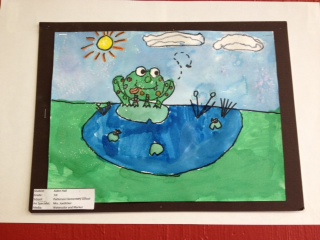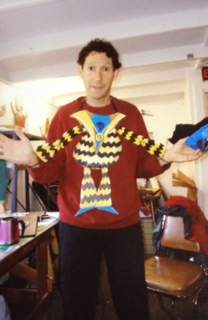 Coming on December 6th.
Pinocchio's Siblings
A walk with Bill Jarcho
Bill Jarcho, designer, writer, puppeteer, performer
Bill Jarcho will be loaning us some of his unique & interesting puppets.
Bill Jarcho is a designer, writer, puppeteer, performer and animation/video director with over 25 years of professional experiences. His work utilizes all manner of animation techniques, effects, props, and puppetry in his projects. Throughout the years of his professional experience in film, video, and animation biz, he has a delight for creating work that's smart, funny and surprising. His puppet pieces have received grants from the Jim Henson Foundation. His commercial work has earned a variety of honors including several Clio nominations, Telly Awards, and a Broadcast Designers of America award.
Eight years ago he opened up Bill Jarcho Pictures and has designed and directed corporate video "openers" for Microsoft, a number of educational videos for The Commitee for Children, and a wide variety of other projects for the corporate world.
Jarcho is a principal in The Zambini Brothers, based on Vashon Island. Zambini Brothers is a troupe of puppeteers/artists who perform their splendiferously wonderful Giant Puppets, Roving Comedy Characters, Puppet and Comedy Shows at fairs, festivals, schools, libraries and other events. Valentinetti Puppet museum has been pleased to host several performances of Zambini Brothers in past years. In the early spring of 2013 through the generosity of Bremerton Central Lions Club Foundation grant the Museum commissioned the construction of our Pinocchio street puppet. (Pinocchio is on loan to Bill Jarcho during December 2013.)
He lives and works on sunny Vashon Island, near Seattle, WA.
==================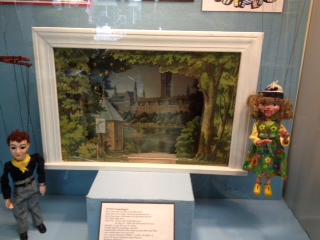 Pinocchio will return after he spends
the Holiday Season at SeaTac Airport.