Pinocchio is our new larger-than-life street puppet (10 feet tall!) appears in the Armed Forces Parade on Sat. May 18, 2013.
Thank you, to the Bremerton Central Lions Club for their generous contribution that funded this project.
Thank you, to Bill Jarco for designing and constructing Pinocchio.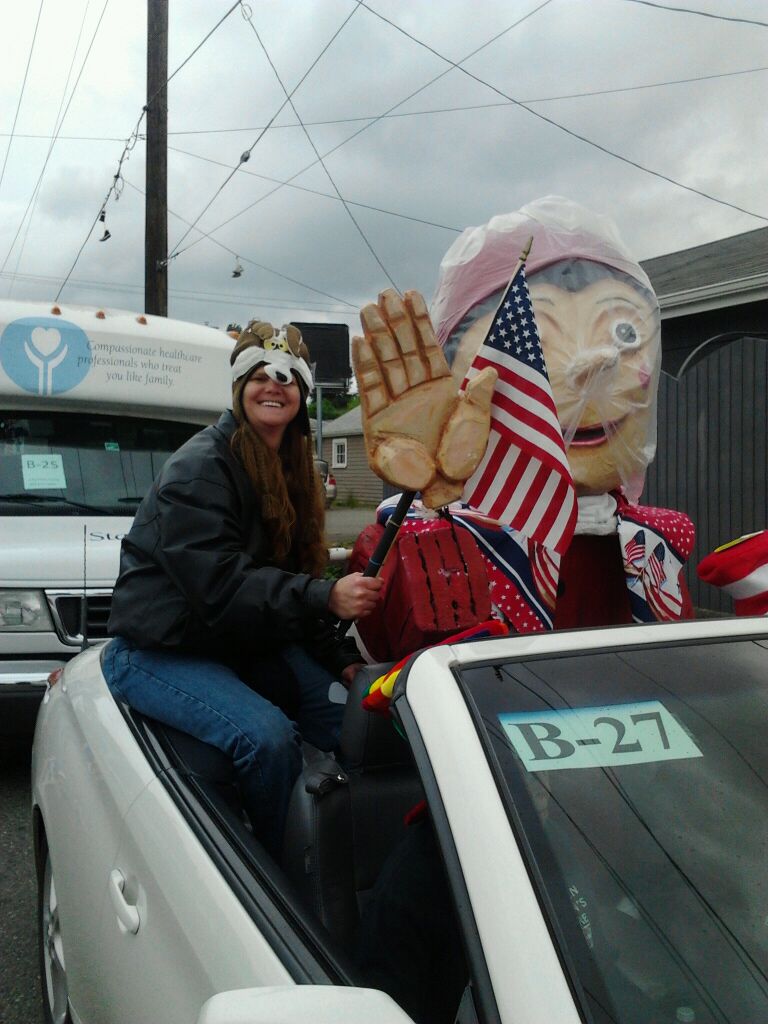 Shannon Curtis and Pinocchio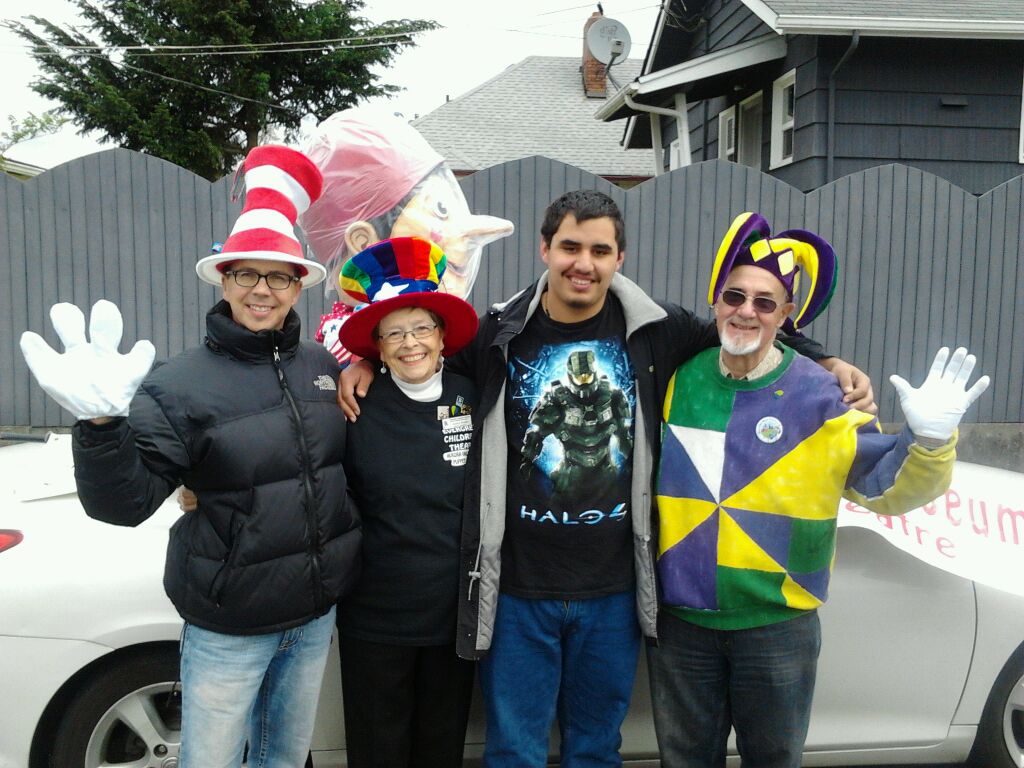 Dr. Donald Bright, Jocelyn Bright, Jessie, and Stanley Hess
The Valentinetti Puppet Museum celebrates the art of puppetry through
creative, historical and cultural experiences.
Come Celebrate with us!

2013 marks the 15th anniversary of the Valentinetti Puppet Museum and the 20th anniversary of our parent organization then known as Evergreen Children's Theatre.

In addition to the 25 puppets added to the permanent collections
and the 12 items added to the Museum library in 2012, the Curator has also included some of the puppets that make this puppet collection unique. These puppets illustrate the breadth and width of our holdings and highlight the visual wonder of the art of puppetry around the world.

Conceived by ECT's founder Marshall Campbell, the Valentinetti Puppet Museum began with a core collection of approximately 250 items. Under the direction of its founding curator, Stanley W. Hess, the collections now exceeds 1400 puppets and related theatre items.

Relying upon the generosity of a multitude of donors the collections include three major international gifts, two from China in 2004 and 2005 and in 2011 a gift of 3 Bunraku style puppets from Bremerton's Sister-City, Kure, Japan. (See if you can locate examples of these gifts currently on display.)

You are invited to enter this special world of magic and excitement to be transformed, to learn, to be entertained, and to support and promote the museum and its programs with your memberships and gifts to enable us to continue to the next 20 years.



Remember, our museum is not just for kids.........