We will be closing at 1:30 pm on Christmas Eve and New Year's Eve.
and closed all day on Christmas and New Year's Day
We are open Tuesdays 11:00 to 3:00
and Wednesdays thru Saturdays 11:00 -4:00 .
We are also open for Bremerton's 1st Friday Art Walk 5-8pm.
The lucky winner of our Gigantic Raffle is
Angela Anderson!
She now has presents to share with friends and family.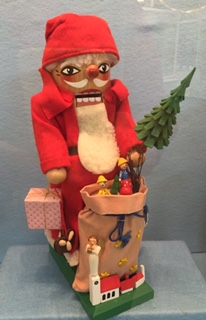 Our fantastic display of Nutcrackers will be displayed during the holiday season.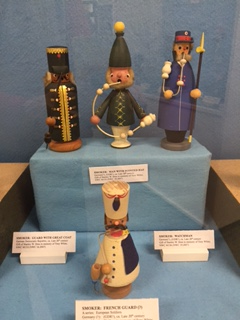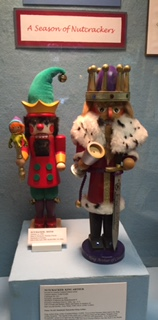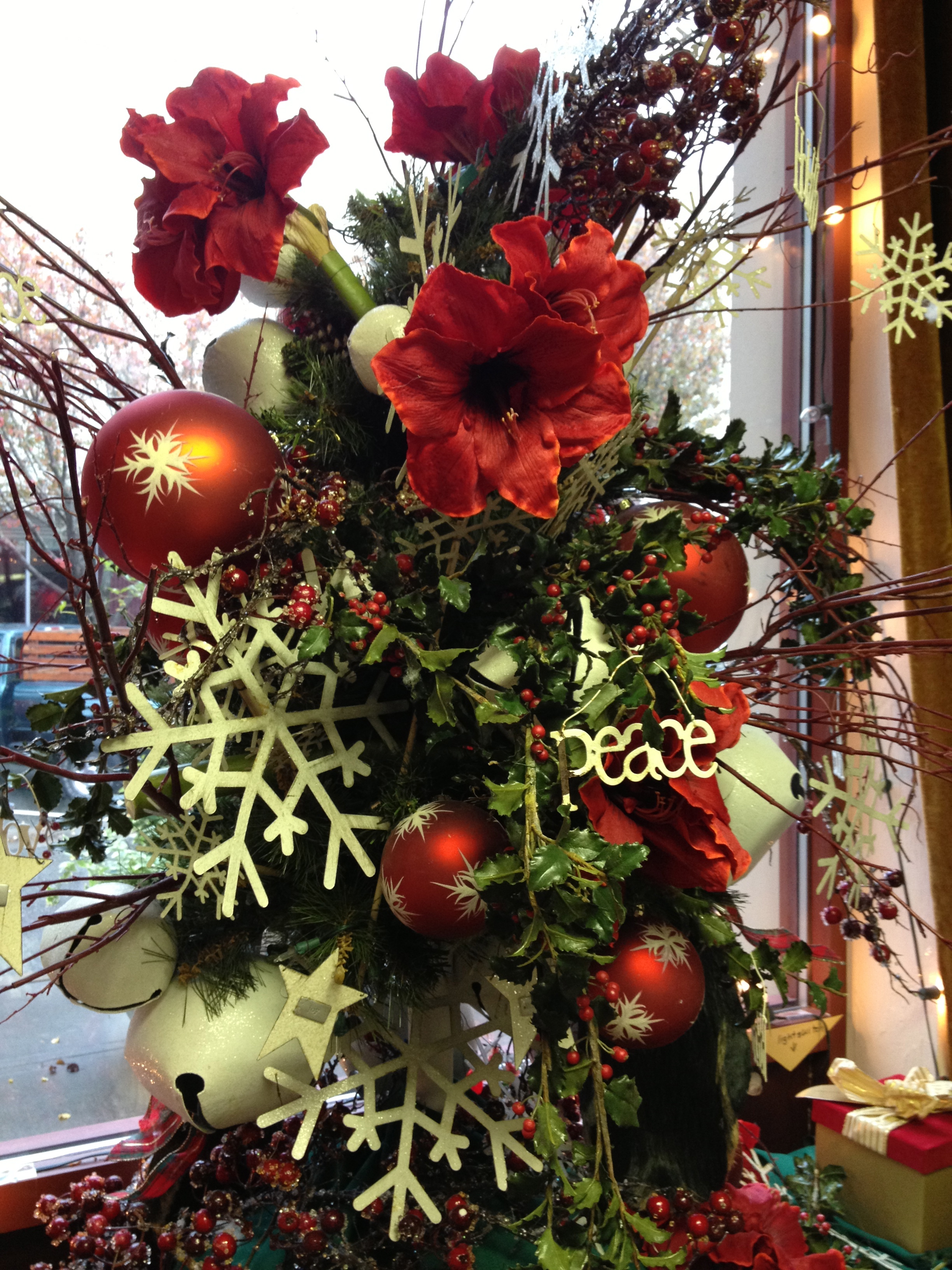 Best wishes for a happy holiday season and for the New Year.
The Valentinetti Puppet Museum celebrates the art of puppetry through
creative, historical and cultural experiences.
The Curator Report 2014
The year 2013 concluded our 15th year of serving the central (West Sound) Puget Sound area. The year began with the exhibit "Ramayana : Diversity in South Asia" to coincide with a Seattle performance at the ACT Theater of the "Ramayana". During the summer-fall, the museum mounted the memorial exhibit "The Marshall Campbell Legacy" in honor of the founder of Evergreen Children's Theatre and Valentinetti Puppet Museum. This past December the museum mounted its first one-man exhibit featuring the work of Bill Jarcho, founder of Zambini brothers. During 2 weeks in December Jarcho borrowed the 10 foot tall street puppet "Pinocchio" which he had commissioned to create earlier in the year to entertain airline travelers at the Seattle-Tacoma International Airport. The museum exhibit, extending through March 2014, features 21 puppets spanning a period from 1996 to the present. Seattle's Wing Luke Museumof the Asian Pacific American experience has invited Bremerton's Valentinetti Puppet Museum's Curator and Seattle's Dimtri Carter of the Northwest Puppet Center to assist in mounting a puppet exhibit for their Children's Gallery. The exhibit is planned to open in July 2014. This is a wonderful example of cross Sound opportunities of showcasing our West Sound institutions and businesses.