New exhibit opening March 7, 2015
Will be on display until May
New Acquisitions 2013 – A Curator's Choice
2013 has been a year filled with filled with sadness as we have said goodbye to our founder, Marshall Campbell who died February 28th 2013. As a part of his passing a portion of his Palm Springs puppet collection was bequeathed to the Valentinetti Puppet Museum in Bremerton. Included in this selection are some rare examples of puppets by University of Washington (Seattle) puppet program founders Robert Bruce Inverarity (1909-1999) and Alanson 'Lance' Davis (1909-1976). VPM's holdings of these two pioneers of UW puppetry, is the largest in any public collection.
The exhibit selected from the 101 items added to the museum includes a number of other puppets and related items from NW and Asia. A highlight added to the collections is a splendid example of Burmese (Myanmar) puppetry. PRIME MINISTER (Nan Yin Wun) represents one of the 28 officially approved puppet characters allowed to perform before the court. Given to the Museum by Johnny Frederick, long time friend and former colleague of Campbell, sadly Frederick died this past fall.
In recognition of the 20 years of devotion and volunteering at the Evergreen Children's Theatre and Valentinetti Puppet Museum we dedicate this exhibit to honor Robert (Bob) Luckey. VPM would not be able to exist without steadfast devotion and dedication of its volunteers.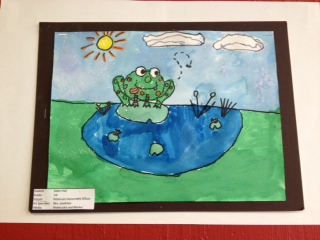 Current exhibit:
Pinocchio's Siblings
A walk with Bill Jarcho
Bill Jarcho, designer, writer, puppeteer, performer
Bill Jarcho will be loaning us some of his unique & interesting puppets.
Bill Jarcho is a designer, writer, puppeteer, performer and animation/video director with over 25 years of professional experiences. His work utilizes all manner of animation techniques, effects, props, and puppetry in his projects. Throughout the years of his professional experience in film, video, and animation biz, he has a delight for creating work that's smart, funny and surprising. His puppet pieces have received grants from the Jim Henson Foundation. His commercial work has earned a variety of honors including several Clio nominations, Telly Awards, and a Broadcast Designers of America award.
Eight years ago he opened up Bill Jarcho Pictures and has designed and directed corporate video "openers" for Microsoft, a number of educational videos for The Commitee for Children, and a wide variety of other projects for the corporate world.
Jarcho is a principal in The Zambini Brothers, based on Vashon Island. Zambini Brothers is a troupe of puppeteers/artists who perform their splendiferously wonderful Giant Puppets, Roving Comedy Characters, Puppet and Comedy Shows at fairs, festivals, schools, libraries and other events. Valentinetti Puppet museum has been pleased to host several performances of Zambini Brothers in past years. In the early spring of 2013 through the generosity of Bremerton Central Lions Club Foundation grant the Museum commissioned the construction of our Pinocchio street puppet. (Pinocchio is on loan to Bill Jarcho during December 2013.)
He lives and works on sunny Vashon Island, near Seattle, WA.
==================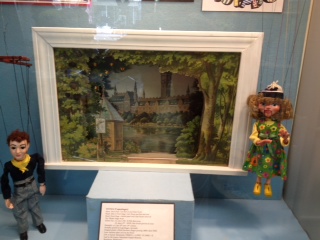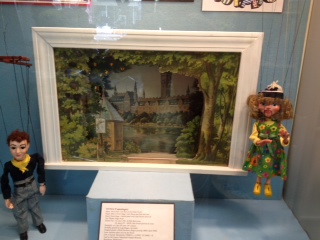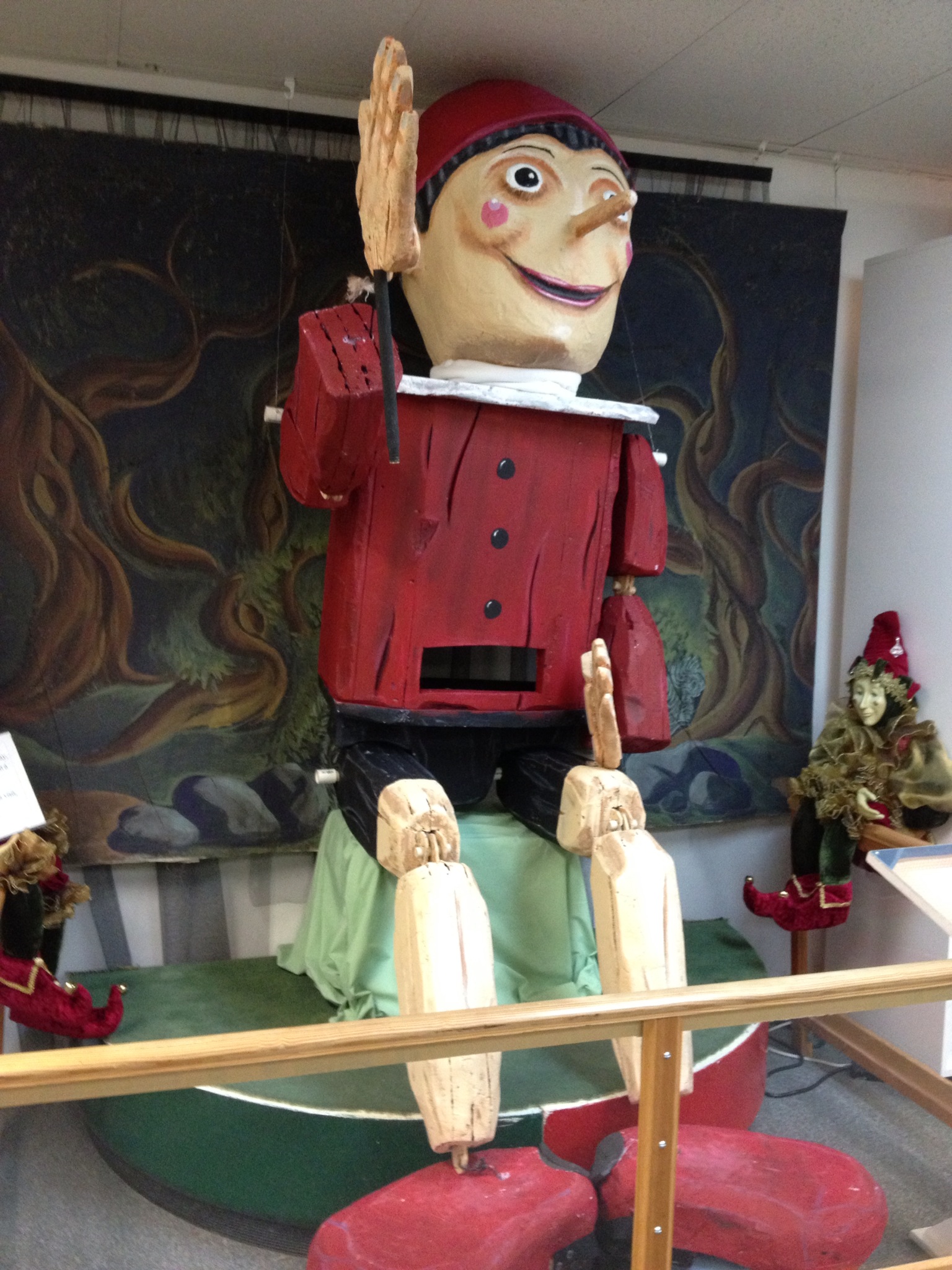 Pinocchio will return after he spends
the Holiday Season at SeaTac Airport.